About
Cutting Edge Tree Care, Limited Liability Company was established in January 2010.  Its Lafayette, CO owner wanted to create a company where top climbing arborists were the result of running a well organized company and making on the job training just a part of the normal day.  We pride ourselves on our reputation, years of experience in the tree care industry, and years of  business administration expertise.  If you want your trees to be taken care of the way they should be, please call us for a free estimate.
Kit Wagner has a MBA in Strategic Management and Finance/Accounting.  She has a professional background in Human Resources and over a decade of business administration experience.  She is managing the office and handling billing/invoicing, scheduling and marketing.  She is also the Qualified Supervisor for our Plant Health Care division and is licensed through the Colorado Department of Agriculture.  Her passion for our environment, trees, bees, and all the species in between are what has brought her to CETC in her role as the sole female business owner.  She typically answers the phone when you call and you will always deal directly with Kit as far as scheduling, billing, and questions are concerned.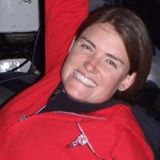 JC Hart III is the foreman here at CETC.  He will personally meet with you to discuss an estimate to make sure your tree care plan is appropriate for the species in your yard and your long-term goals for specific sites on your property.  Then he will come and prune or remove that tree as you discussed with him in person.  He is passionate about trees, climbing, doing things the right way even if they take longer, and always being a man of his word.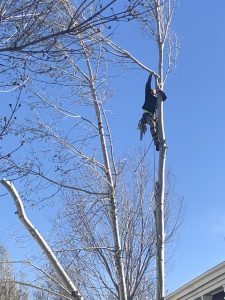 We have an awesome crew of people these days.  Ian Serbus, Jake Rowinski, Jerry Burr, Pat Nehring, John Jones, Scott Parry, and Greg Brown just to name a few of our normal crew members.